WEIGHT LOSS MOTIVATION SESSIONS
​​
You're a smart woman, busy with career and family. But you just don't have the energy to eat right and exercise anymore.
You've tried so many diets promising fast results, yet
you're STILL struggling with your weight
. And even when you found one where you didn't starve, you still ate when you weren't hungry at all?!
You're DONE with roller coaster dieting and deprivation.
But now, you're feeling
out of control with food, can't say "no" to doughnuts, cookies...all the sugary treats that call your name!
and are worried about your health.
Stay with me here, even if you want to click away because you don't have time to deal with this. Does this sound familiar?
You can't seem to stop mindlessly eating at work. And being mentally foggy makes it hard to focus. But your colleagues would be surprised to know you're having a hard time since you're good at what you do and determined.
You're usually too tired on your days off to hike with your husband and play with your kids and it's getting you down.
If you're honest, you're fearful about your health and losing hope of ever feeling better and losing weight for good, even though life looks pretty good from the outside and you still laugh readily.
You know what to do but you're beating yourself up because you just can't find the willpower to DO it.
The good news is, IT DOESN'T HAVE TO BE THIS WAY.
What would it mean to you to…
Finally get effective help with motivation and committing to self care.
Have a healthy relationship with food and exercise.
Consistently feel good, look your best, and be healthy for years to come.
Discover what you'd do with extra energy if you weren't using it battling food, your weight and your body?
If you pause, you know deep down all this is possible and more. You may be discouraged now, but you're also thinking,
"I've seen other women do this, I know I can too."
I'm a weight coach for smart successful women who are determined to stop battling food and their weight and won't go on the diet roller coaster again. I help them discover positive motivation and commit to taking care of themselves so they can stop overeating, be healthy and feel good for years to come.
​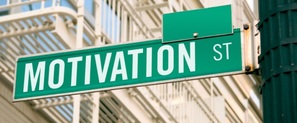 Working with me in your Weight Loss Motivation Sessions you will…
Set aside focused time in your busy schedule to jumpstart your motivation.
Discover why you're not feeling determined to lose weight.
Learn a fresh way to get started again, and make it last.
Begin to do the best self-care available.
Be energized by releasing the weight loss battle.
Receive convenient, smart support to start looking and feeling your best.
Your Weight Loss Motivation Sessions include:
-- Personal
Breakthrough Profile
+ Release all your weight loss frustrations and tell me about what's blocking your motivation now. We'll be ready to go when we meet. You're ready to stop feeling out of control with food and be confident you are moving towards living healthy and feeling your best, your Breakthrough Profile shows the way.
-- Private 75 minute Motivation Design Session
+ We'll meet by phone or Skype to cut through information overload. This is way better than a book or class that leaves you overwhelmed and spinning as you try and figure out where to start.
+ We'll ignite your motivation as I help you discover
why you overeat and how to stop
without telling yourself, "I just need more willpower."
+ Hope returns as I teach you to
leave behind the biggest source of discouragement
for anyone trying to lose weight. You can feel your stress release as you begin to realize what a relief this is.
+ We'll find out if you are making one common mistake that guarantees weight loss is miserable and unsustainable. If you are, you'll leave with a strategy to help you over this obstacle before we meet again.
+ After we meet, I'll send you a
Breakthrough Design Guide
that gives you specific actions to
stop overeating, and use the energy that frees up to live more of your beautiful life.
Plus, I'll provide you a recording of our session. Use it for an encouraging boost whenever you want one.
-- Design in Action
After our session you're back in real life with comfort foods and sweet temptations. You'll start to experiment and play with creating your healthy lifestyle using your
Breakthrough Design Guide.
This is awesome as you start seeing the changes in your relationship with food and have more energy!
But the truth is, practicing what you've learned can seem messy and confusing. And you may get "push back" from friends and family members who aren't crazy about what your weight loss means for them.
In the past, this means your spirits tank and you answer the siren "call of the cookies."
Not this time.
You're more confident and focused using the
Breakthrough Design Guide.
I also provide
Email Connection
for 14 days. You can share your "wins" in a place they'll be freely celebrated and ask me anything about your motivation and weight loss experience.
You'll feel in control and celebrate the support of someone who can help you do this.
-- Private 30 Minute Motivation Boost Call
We'll hop on the phone together 2 weeks after our first session to celebrate your Breakthroughs, because you get more of what you focus on!
Pausing to acknowledge even the smallest successes is a motivation booster and just makes life more fun.
We'll also celebrate any "Failures" and here's why. Usually "back to the drawing board" moments begin a negative chain reaction. You're discouraged, give yourself a hard time, feel bad, and reach for the chips or brownies. Then you're stuck in the overeating cycle again.
.
Not with me as your Coach. I'll teach you to transform any Failure to a strategy for success so you stop the overeating cycle and create the healthy relationship with food you want.No matter how much you have struggled, by enrolling in Weight Loss Motivation Sessions you start now to turn things around.
We meet at a time that's convenient for you and the place is flexible: in your home, between meetings at the office, or in your car while the kids are at practice.
You'll be so glad you did this and only wish you had done it sooner.-- TAKE THE NEXT STEP
1) Schedule your first session and make payment by clicking Start Now button below.

2) After scheduling and completing payment, you'll receive a Welcome email with instructions for accessing your Personal Breakthrough Profile.

3) When your Profile is complete, you'll be guided to return it to me. Taking action to create what you want will feel good.

4) You're already making things happen by showing up ready to go the day and time you scheduled your Weight Loss Motivation Sessions.

Investment: $99.00
I look forward to connecting with you! Melissa

Email me with any questions: mgw@melissagwirt.com