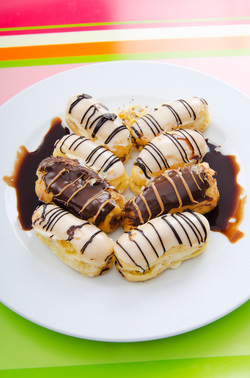 "It's been a hard day." "There's a lot of pressure in my work." "The kids are off from school and in my hair." "I'm stressed about money." "I'm fighting with my partner or spouse."

These are some of the reasons (I've given) and my clients have too for stress and frustration eating that bag of chips, an extra helping after full, more drinks than they prefer, devouring that indulgent dessert.

The logic is off though. Eating to manage how you feel doesn't make a hard day easier, remove the work pressure, help with child care or ease money stress. It does make gaining weight easier, and for many, beating up on ourselves follows.

Eating when not physically hungry and self criticism are completely human distractions from understanding what's going on in our inner world. They are unconscious ways to avoid processing uncomfortable emotions like stress , frustration, anger, fear, and sadness.

When we open ourselves to possibility, it turns out there are lots of ways to see ourselves through challenging emotions without food and inner fighting.

Awareness and acceptance remove the pressure of resisting what is.

They were a good place for me to start this time...

It's late.

I just wrote my truth with kindness and sent the email.

The chips are falling now.

I feel sad.

I'm tired.

I don't want to eat, fight my sadness, or work with my thoughts about it.

What's the kindest thing I can do now?

I tenderly accept my sadness and sleepiness.

I surrender to trust that whatever comes next will take me where I need to go.

Goodnight.