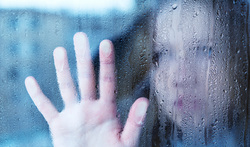 You still KNOW, somewhere inside you that it's possible to lose weight for good. You wouldn't be reading a blog on weight loss if you didn't.

But maybe you've done so many diets that you've lost track. And you're tired of dieting anyway.

Or you refuse to diet, and believe that being unhappy, frustrated, dissatisfied with your weight and your body as just how it's gonna be.

You know others have done it, and wonder why not you?

I say why not for SURE.

I want to offer you my belief in you for now until you can grow your own.

I've learned that when we're deep in our default thinking, frustration, hopelessness and overwhelm fire easily and often and we have unknowingly created lots of evidence that "I just can't lose weight."

I know that it seems true. And in a way it is right now. Because as long as you hold onto that belief, you'll keep creating results in your life (no weight loss or loss followed by re-gaining) to prove it true. That's just how we're wired.

But I want you to know, I have worked with many women who didn't think that sane and lasting weight loss was possible for them either. And they learned to create it anyway. I believe you can too. One teeny thought at a time.

Try on this one… "I want to WANT to be OPEN to learning how to believe that I can do this."

Pause for a moment and ask yourself, "Can I believe this for now?" And listen for your answer.

If you can, ask yourself, does it feel better than thinking "I'll never lose weight?"

Turn your attention to your body where we experience feelings. Your answer lies there.

Don't worry if this thought, and the process of checking your belief in it, and feeling the effect of the thought, didn't flow for you just now. Nothing has gone wrong. You're just beginning to raise your awareness of how this can work for you. It's always available to you when you're ready.

I know this can be the beginning of a whole new weight loss conversation that leads to the lasting results you yearn for. I'll be believing it until you decide if you want to.