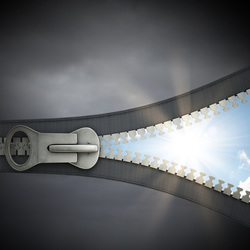 I get it.

It's hard to believe there's a better way when you've tried everything the diet and fitness industries have to sell and you still can't lose weight and be at peace with your body and yourself.

But what if there is?

What if tuning IN to your hunger and fullness was the first step to a radically different weight loss experience? Paying attention. Giving your body a chance to show you what it wants and when and how much.

Sure, it requires you take a chance on a new way of doing things. But you've taken that same chance on many diets. Placed your faith in what other people tell you should work. And done your best to follow and do what the diet requires. Until it doesn't work, again. Or temporarily works. And then you're discouraged and disillusioned. Not realizing or considering or believing, that trusting your own hunger and fullness sensations could take you down a whole new path.

Many of us don't want to tune into our body's hunger and fullness sensations to guide our eating because we've learned to not pay attention to the information our bodies are sending us.

Why would we do that?
Because it temporarily numbs us from feeling for a while. Or it gives us a distraction for our mind.

Why would we want to numb? Why don't we just feel?

A few reasons: We are operating on default patterns of thinking and acting. Not realizing there is a choice or another way. Social stigma saying it makes us weak or irrational. Cultural and familial lack of feeling education. Fear that emotions will take us over and we'll be out of control. Fear that if emotion is allowed it will never leave.

When we are tuned out to our body's hunger and fullness it's easy to overeat. And this is a prime time for our minds to jump in and heap guilty thoughts and painful self critiques. Our minds are made to critique and judge to help us get through life and that can be very useful. It's part of how we learn and grow. But turned in, on ourselves, our minds can become tyrannical. Ruling with harsh criticism and unyielding judgment.

I've learned, and help my clients work with these dynamics of body, mind and feeling to make peace in relation to eating, themselves and their bodies. They become aware of how to use curiosity and kindness turned IN, to get on the path to sane and lasting weight loss.