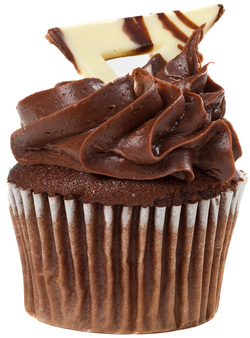 Why won't my cupcake HELP me?

It just lies there. Being all moist chocolatey cake with chocolate icing and a raspberry center.

Help me cupcake! Help me figure out how to feel better. How to make it through my work days without so much stress.

Dear, sweet cupcake, I can't hear what you're saying about my relationship. Do you think I should stay or go?

Hey mini-cake pal, how can I get more done in a day? [hears crickets]

I'm beginning to think it doesn't give a crap about my problems.